Here are some of my nail art.
Swetha helped me with the coding for this page cuz she is soooo Awesome.
I should probably do a nail art depicting her
OMG THAT IS SUCH A GOOD IDEA!
This one is called Sunsets and Temples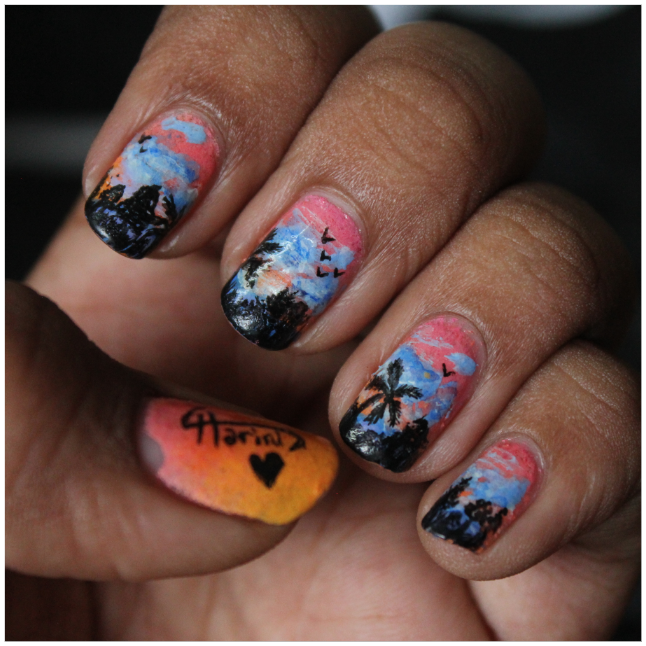 This is my take on Van Gogh's Starry night and it literally took me a whole night.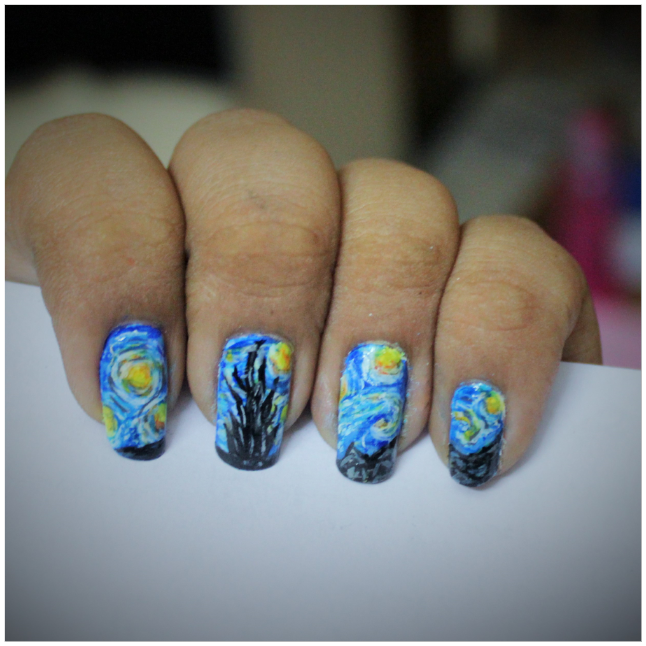 Randomness